I do natural skin retouching, us

ing lights and shadows in the skin texture.
To the left: closeups of the raw camera file.
Center: retouching by using lights and shadows, no clone stamping.
To the right: manipulating reality by adding contouring makeup that was missing at the time of the photo shoot.
Cutting out, and creating the top of the head in this case (original crop at the far left). No fringing, this cut out looks great on both light and dark backgrounds.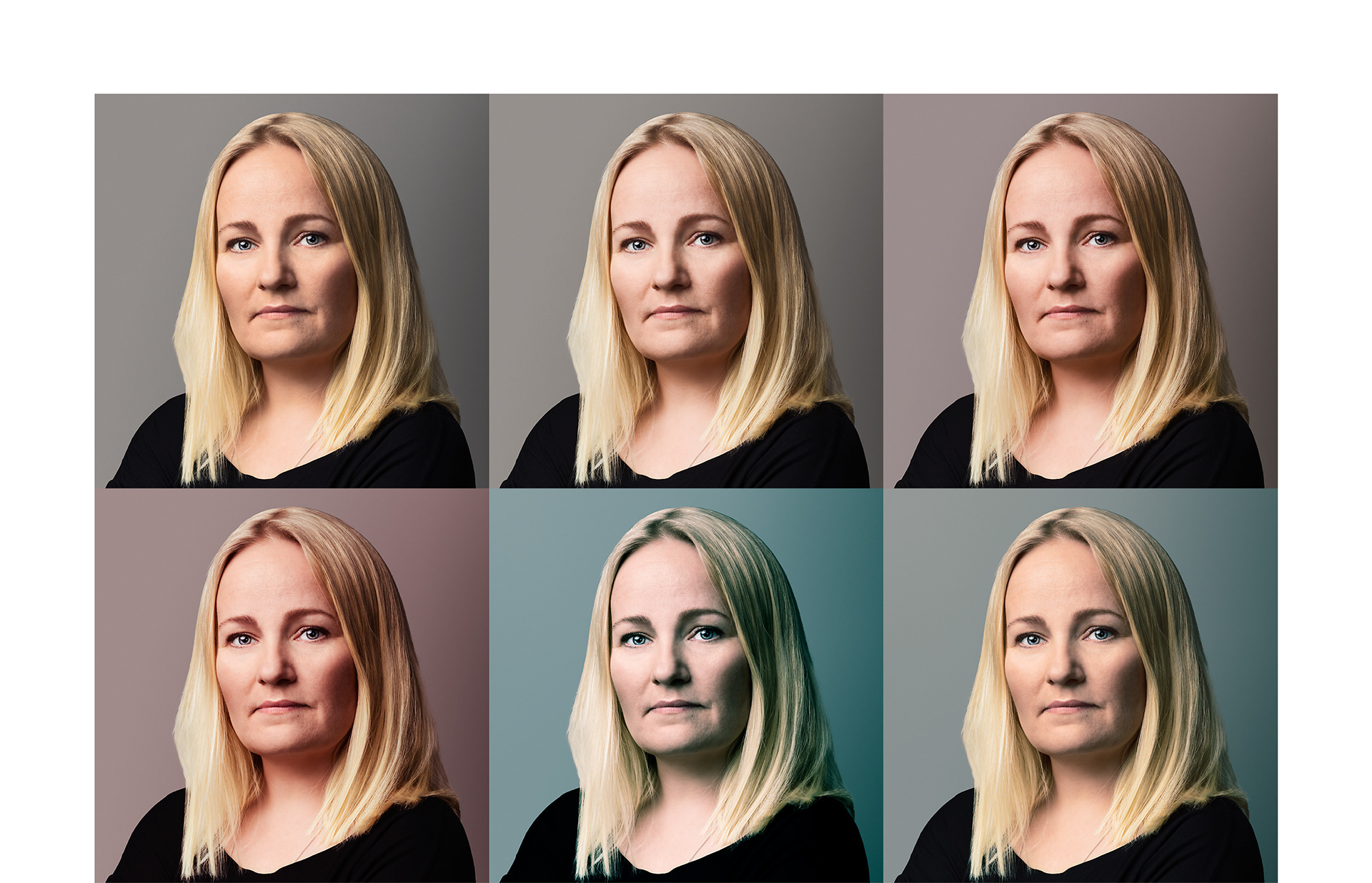 Countless toning possibilities.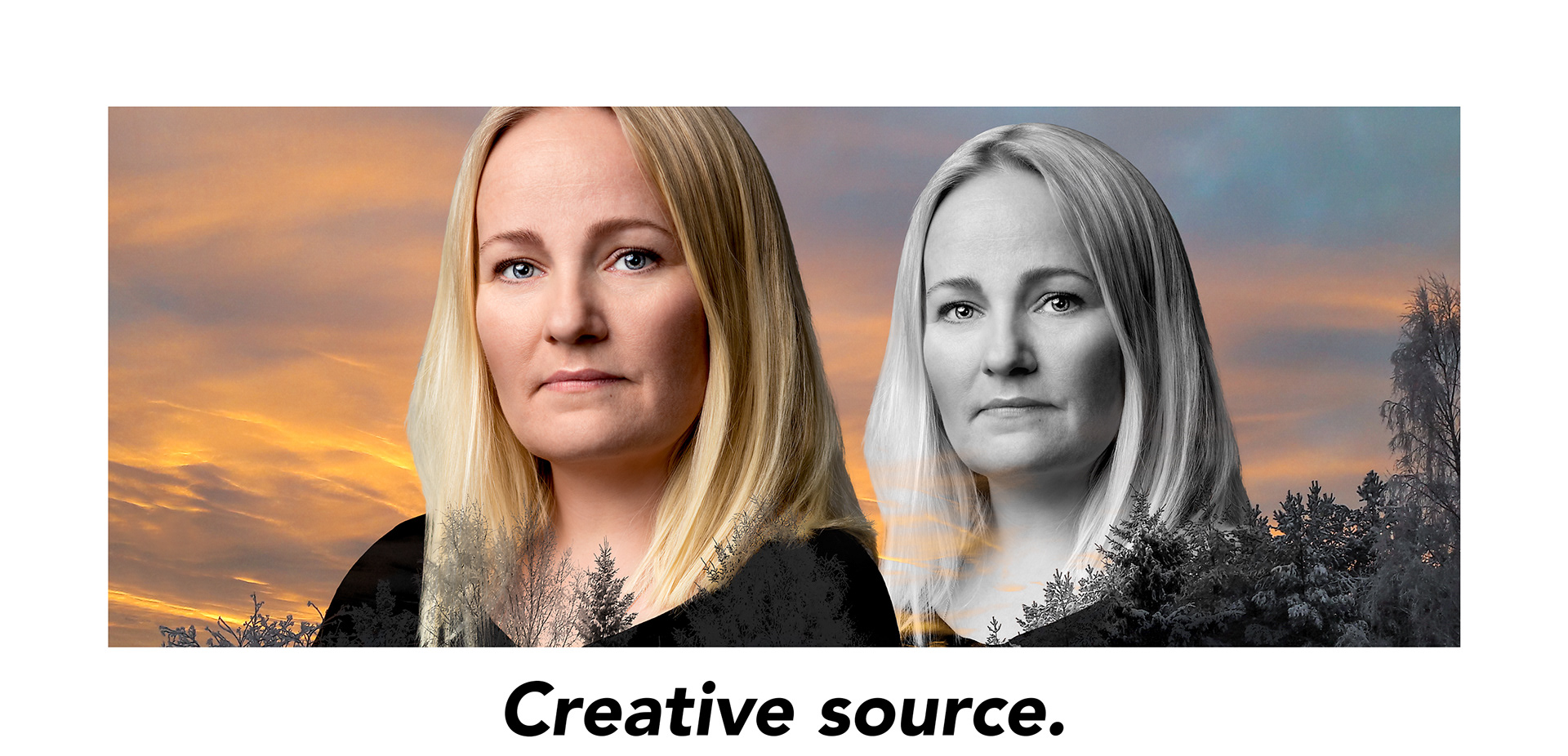 Natural light inspires and motivates.